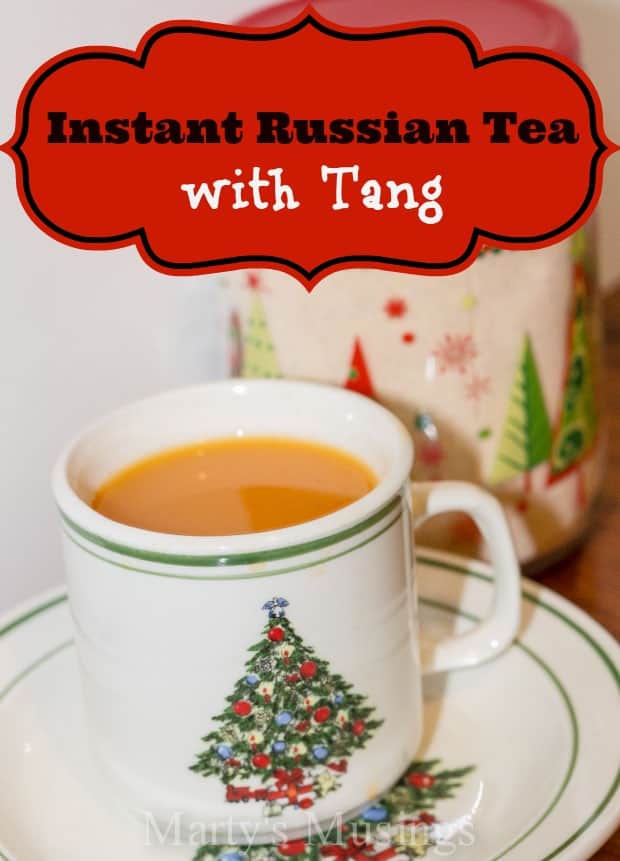 Slightly sweet smell of an evergreen tree.
Christmas tree lights twinkling.
Strains of beautiful music from Point of Grace A Christmas Story Cd. 
There is one day that stands out in all our family traditions and that is Thanksgiving Day.
From our family meal of turkey and all the fixin's to hunting down the perfect tree at the Christmas tree lot, this day is one to cherish for all of us.
Instant Russian Tea is a tasty part of this tradition as well. This hot beverage is one our  family enjoys on Thanksgiving night as we decorate the Christmas tree,  
After this treasured family tradition we then reflect on our many blessings of the past year.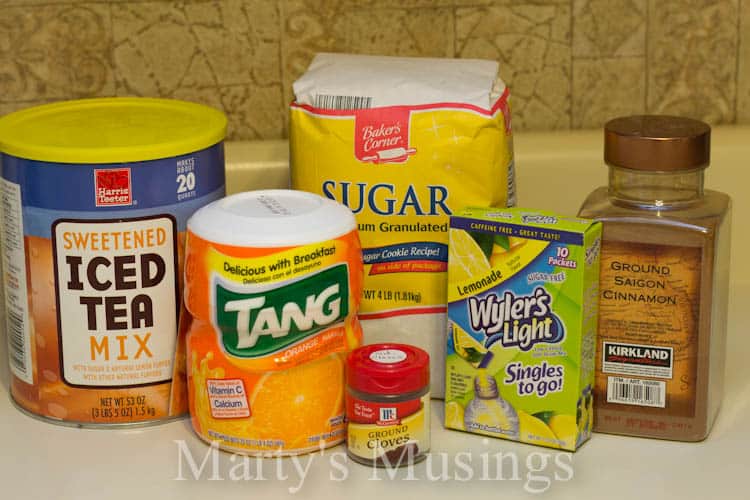 We love to drink the tea all winter but the first batch gets made just before Thanksgiving.
It is delicious served to a group or enjoyed alone while quietly sitting by a beautifully lit Christmas tree in the evening. (Or for me, while looking at our Christmas village.)
Note of caution: Do not try and use whole cloves to save money by crushing them yourselves. Picking bits of cloves out of your tea is not fun. Not that I would know about that.
What is your favorite family Thanksgiving tradition?

Hot Russian Tea
Ingredients
1 lb. jar instant orange drink (Tang)
1 pkg. unsweetened lemonade Kool-Aid
¾ cup unsweetened instant tea
2 cups sugar
1 tsp ground cloves
2 tsp. ground cinnamon
Instructions
Mix all ingredients well and store in tightly closed container.
Add to hot water as many teaspoons as desired to taste.
Notes
I used sweetened instant tea and cut back on the amount of sugar added to compensate. I also used 4 single instant lemonade packets instead of kool-aid.
Need some ideas for holiday entertaining? This is the best frozen punch recipe ever!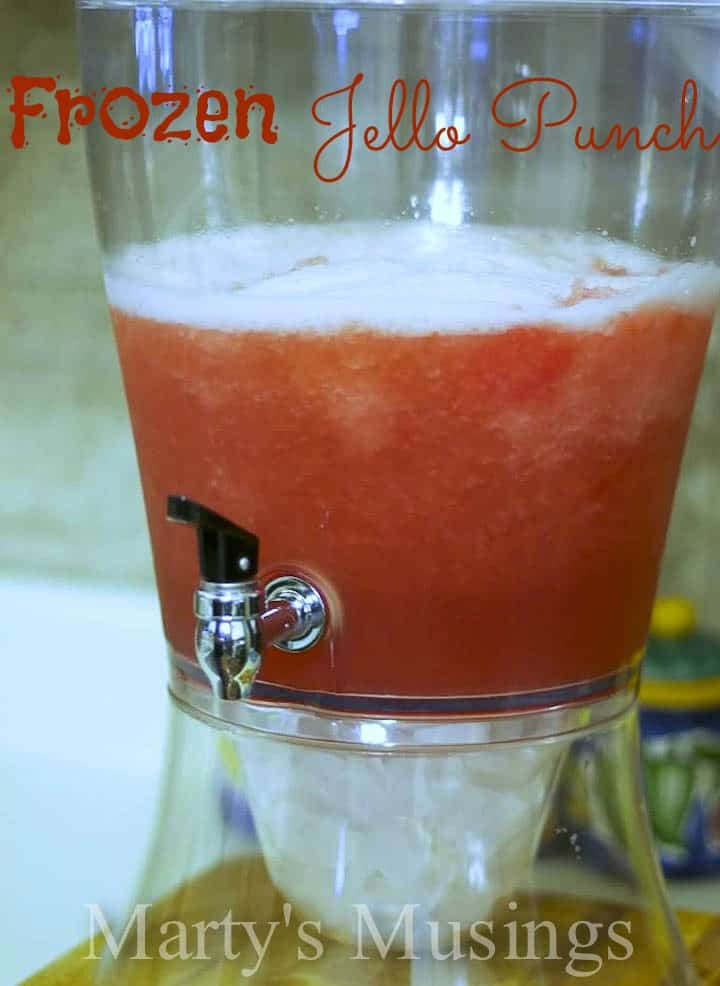 Serve Sausage Roll Ups,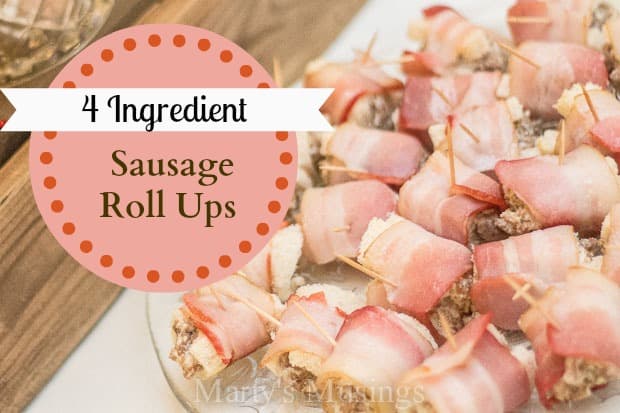 dried beef cheese ball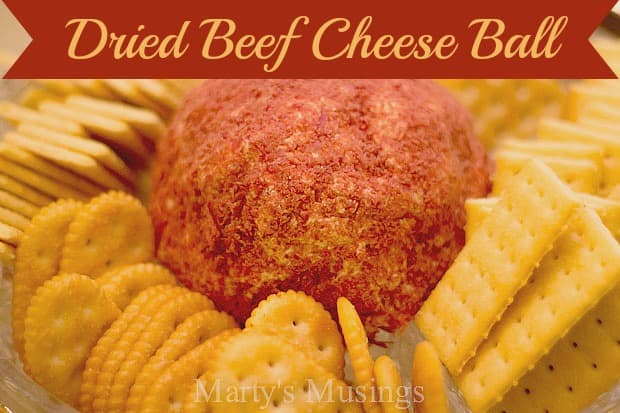 and Oreo Dirt Cake for dessert!