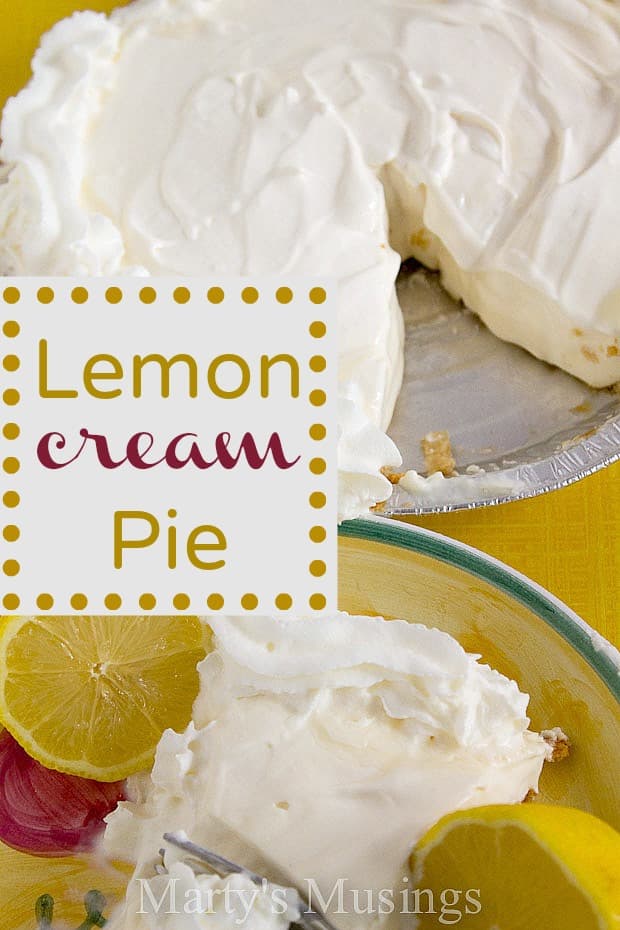 Beach breezes blowing through your hair.
Warm sun on your face.
Family picnics.
One last hurrah.
Ice cold lemon cream pie.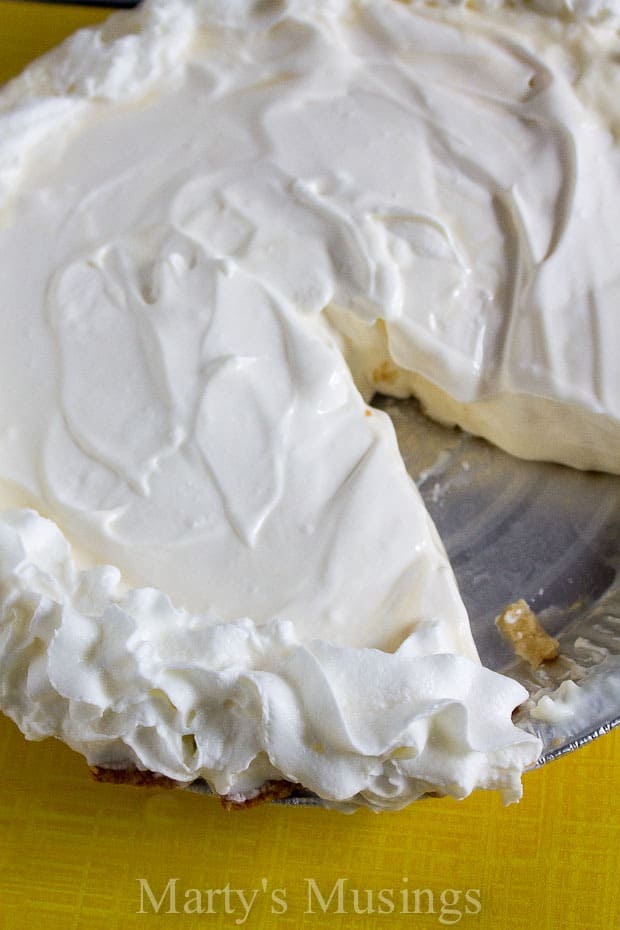 Ahhhhhh.
End of summer.
Does it have to end?
Kids back to school.
Early mornings.
Deadlines.
Shorter days.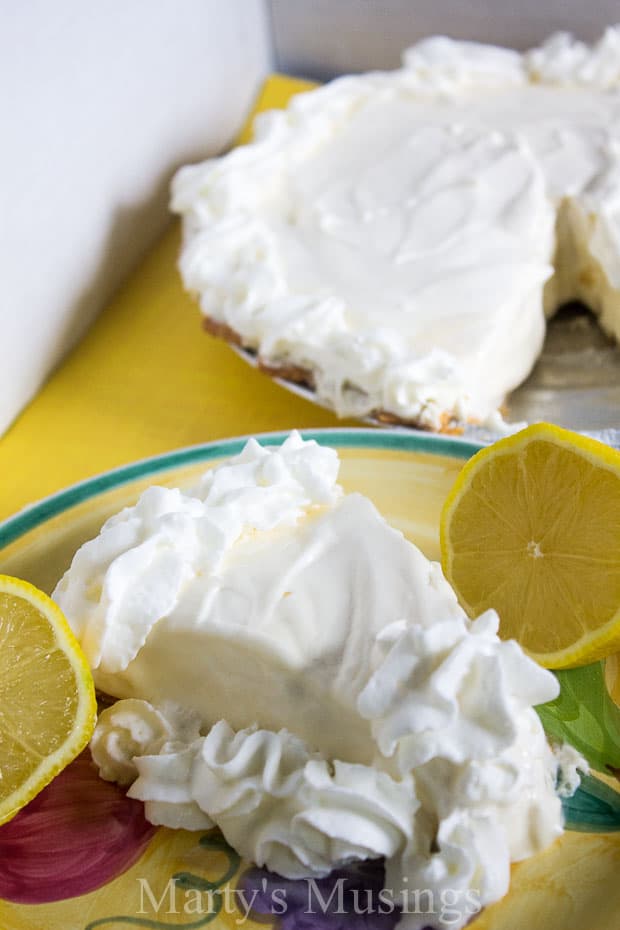 I'm feeling your pain.
I know it's a little late in the summer season but I hope this recipe will help you embrace these last days of warmth.
I can't make time stand still, but this easy lemon cream pie recipe will help you feel the senses of summer all year along.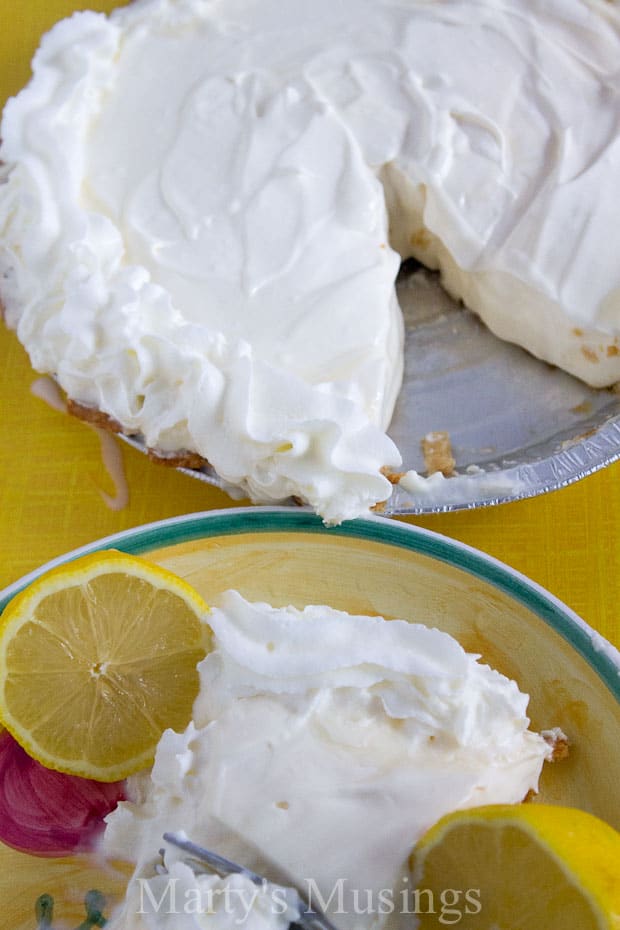 Light and creamy, tangy but not too tart.
My husband said this was possibly his favorite pie ever.
Now go have fun before your mom calls you in for dinner!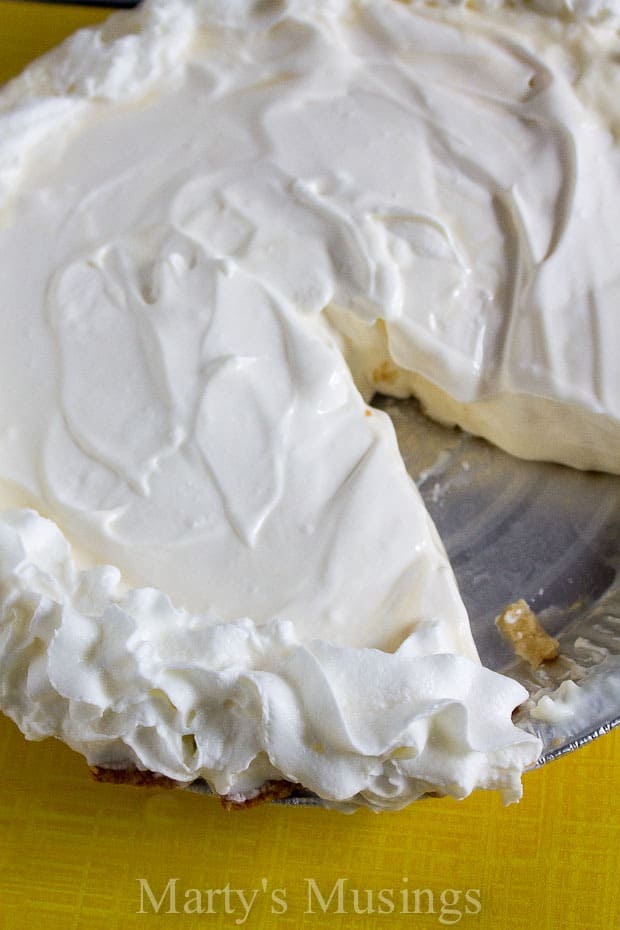 Lemon Cream Pie
2013-08-28 08:58:12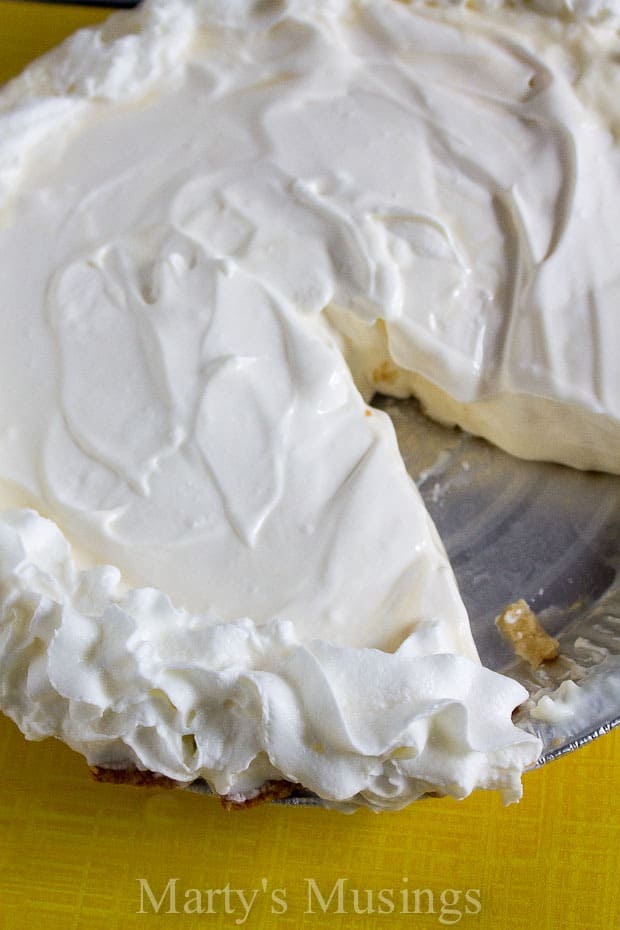 Serves 16
This delicious pie is easy to make and a crowd pleaser as well!
Ingredients
1 12-oz. can frozen lemonade, thawed
2 14-oz cans sweetened condensed milk
2 8-oz containers whipped topping, thawed
2 tbs lemon juice
2 9-inch pie crusts
Instructions
Bake pie crusts according to package directions.
Combine lemonade, sweetened condensed milk, whipped topping and lemon juice in a large mixing bowl. Beat for 1 minute with an electric mixer set on medium.
Spoon into crust and refrigerate for 2 hours.
Garnish with Rediwhip as desired.
Notes
This recipe can also be served frozen. It does not get an icy texture by putting it in the freezer but just allows the ingredients to gel further.
Marty's Musings http://martysmusings.net/
Want to see more of my family's favorite desserts?
Simply click on the picture to be taken straight to the post.