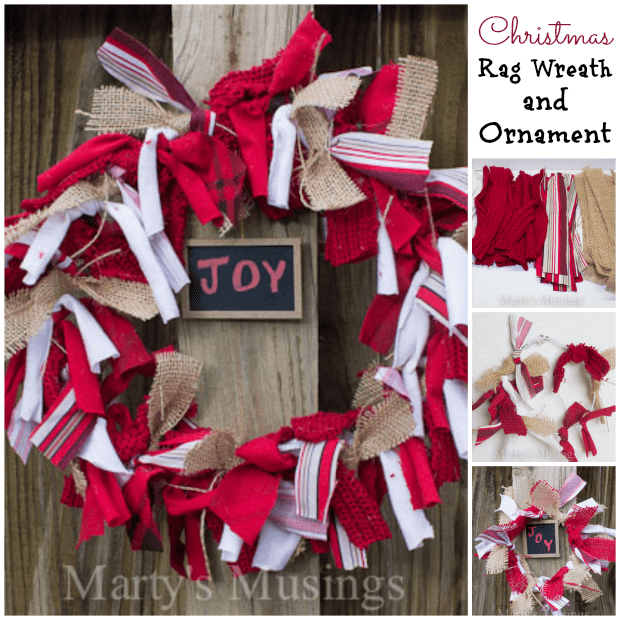 I'm so pleased to be part of the All Things Home Christmas Craft Showcase. (Stay tuned below for a list of all the participating blogs.)
We had so much fun visiting the 30 homes on our Christmas Tour that we wanted to gather a few more fabulous bloggers to showcase their favorite Christmas crafts.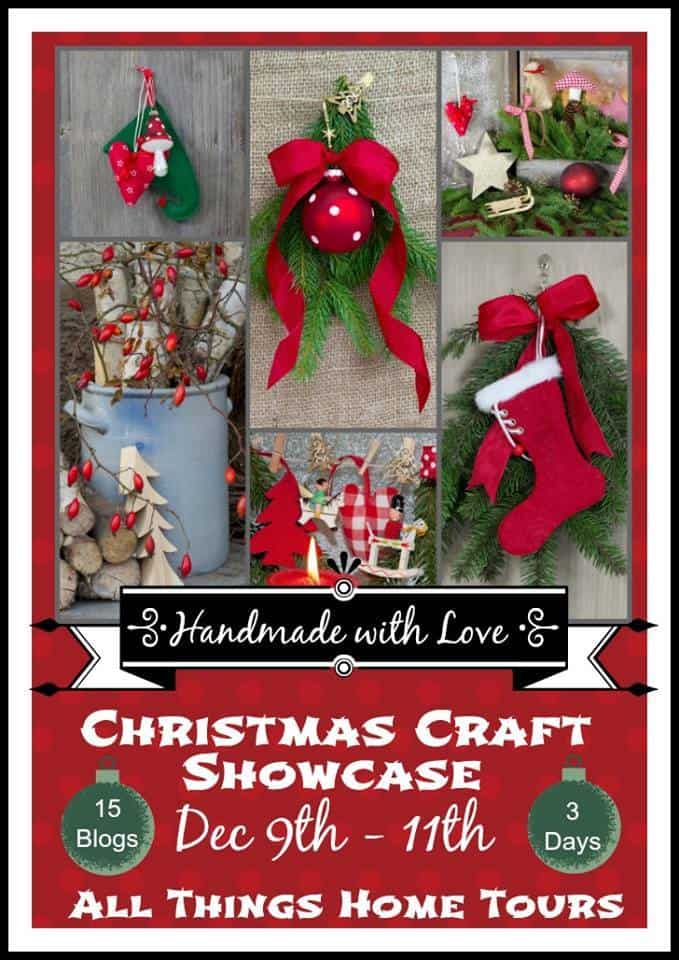 I'm leading off today with an easy craft for the crafty and totally unskilled as well.
The materials include scraps of fabric or old clothes and a wire clothes hanger.
How can you beat that? Cheap and easy.
I made my first rag wreath back in the fall after our All Things Home Fall Tour and just loved the colors.
I knew I wanted to make another wreath for Christmas to hang on my old window frame in the vignette for my living room.
Step one: Take an old wire hanger, clip off the top part with wire clippers, then twist the wire with pliers to form a circle.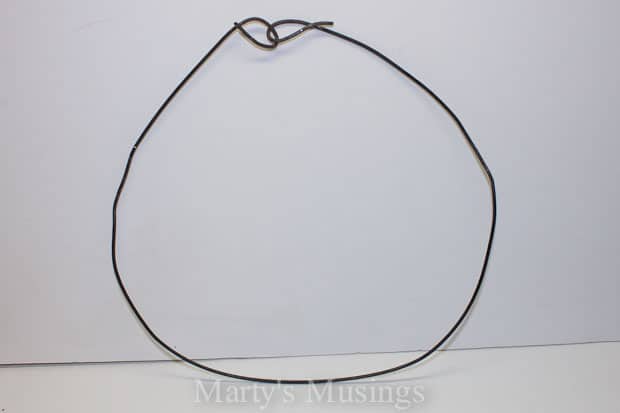 I realized I needed to grab some clothes out of the Goodwill bag, and I chose a red sweater, both a white and red jersey shirt, a striped pattern, fabric from an old sheet and burlap.
I like mixing textures and colors, especially with the weight the burlap gives.
Step Two: Cut the fabric into about 8″ sections an inch wide (or around 6″ strips for the smaller one.)
You may find you want to adjust this measurement based on whether the material is stretchy or stiff. I did not use a ruler after I cut the first strip. This project does not have to be perfect!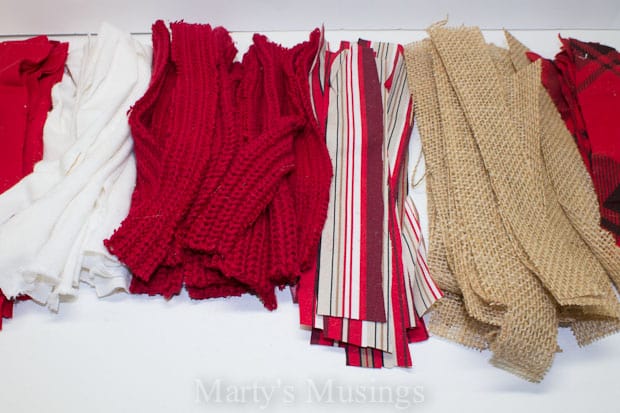 Step Three: Start tying the strips on the metal circle. You can either use a repeating pattern or go random!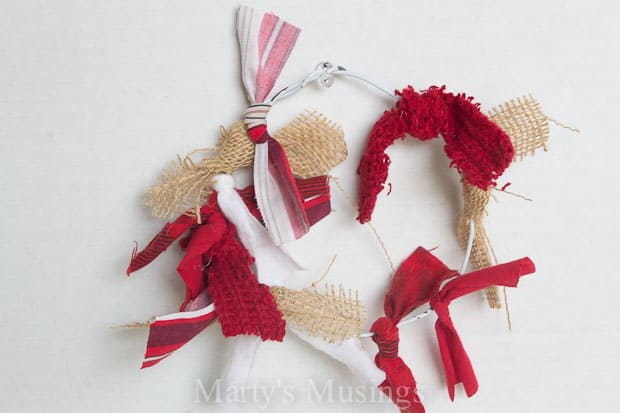 Since I am in love with anything chalkboard I added a miniature one to both the wreath and the ornament.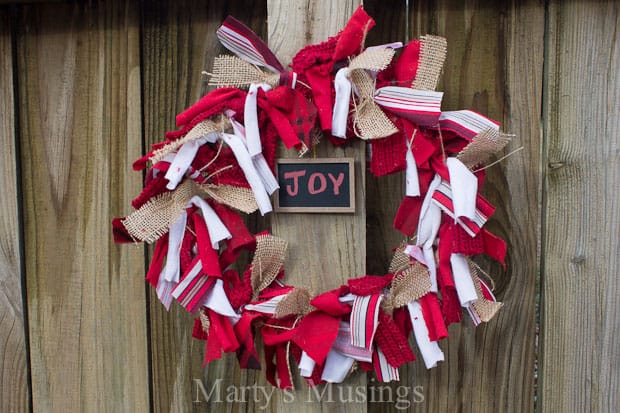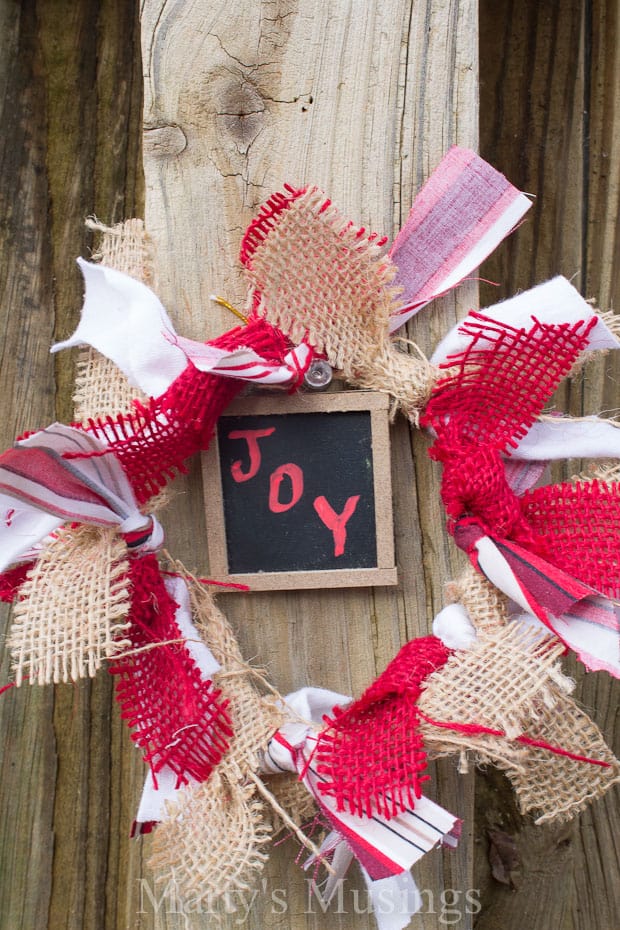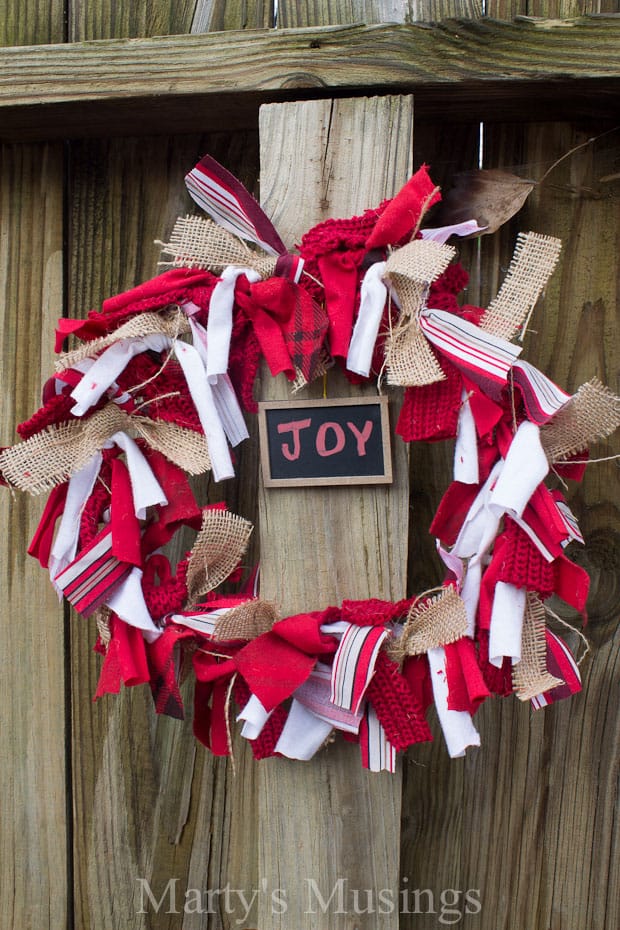 Doesn't it look amazing on this old window?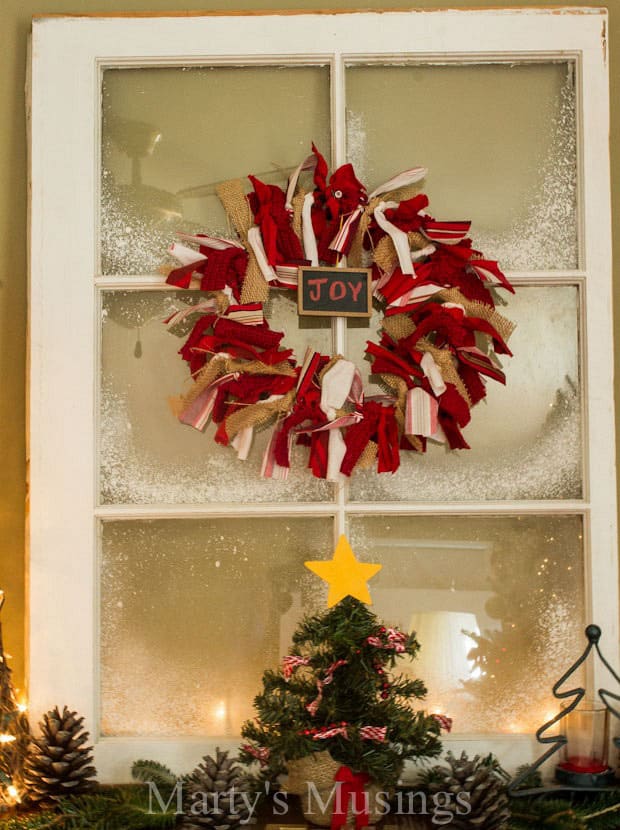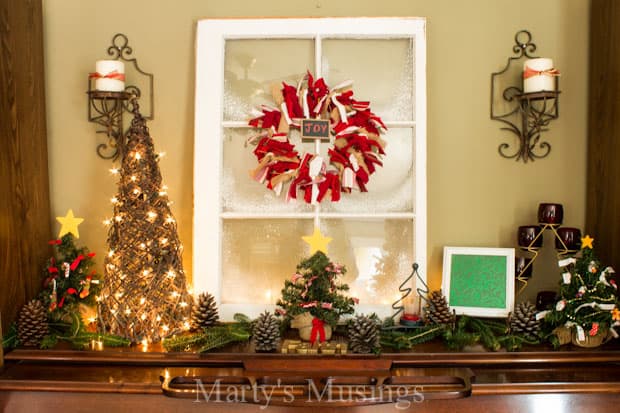 Below is the ornament on our tree. Isn't it beautiful and quaint?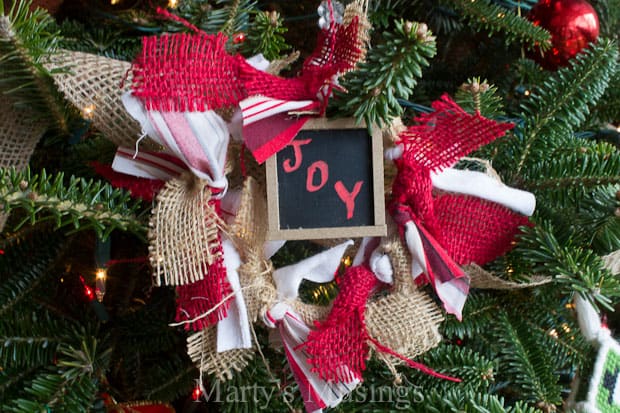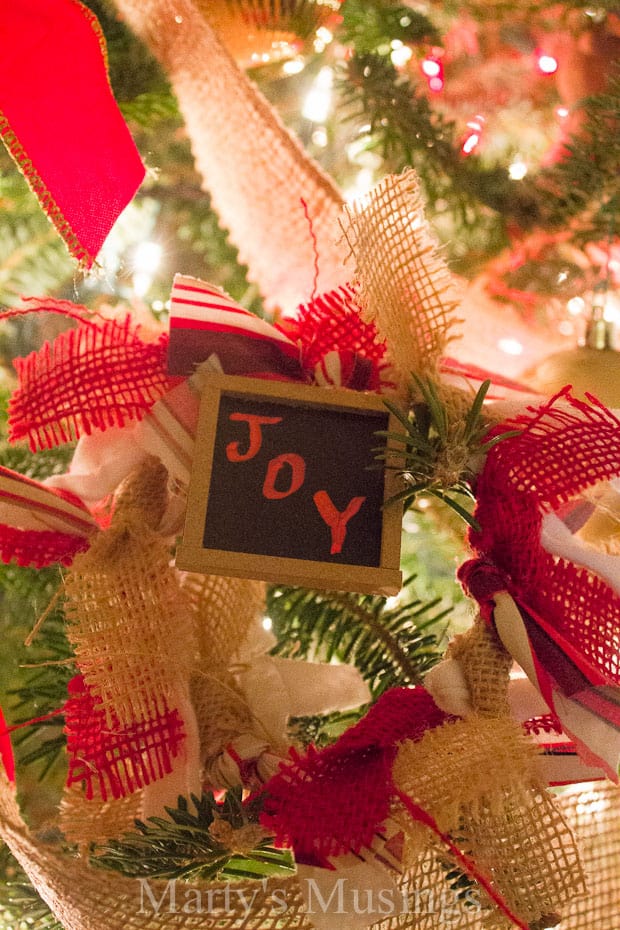 If you only have time to make one handmade craft this year I hope you'll give my rag wreaths a try. I know the rest of the bloggers listed below are filled with inspirational ideas! Go check them out!
Monday, Dec. 9
Marty's Musings
Crafty Texas Girls
The Frugal Homemaker
Deja Vue Designs
House on the Way
Tuesday, Dec. 10
Worthing Court
Petticoat Junktion
Girl in the Garage
My Soulful Home
Pet Scribbles
Wednesday, Dec. 11
The Everyday Home
Plum Doodles
Cupcakes and Crinoline
Create and Babble
Sweet Pea
Would you like to see more of my Christmas projects? Simply click on the picture below to go straight to the post.